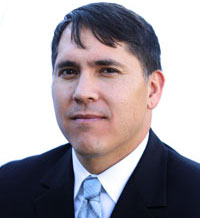 Phil Donovan
Phil founded NW Public Affairs in 1999 and has grown it into one of the top government affairs firms in the state. In Oregon politics, Phil is known for motivating and inspiring those who work with him, bringing together diverse coalitions, his deep understanding of complex legislative and political issues, and his composure under pressure.
As the lead lobbyist and strategist at NW Public Affairs, Phil assists clients with strategic planning and major legislative efforts on issues ranging from K-12 education and state university governance to land use and tax policies. Phil has represented a number of high profile interests in the State Legislature that have led to K-12 and higher education reform, water resource development, and improvements in the delivery of health care. He has also managed winning campaigns at the local, state, and federal levels.
A native Oregonian, Phil grew up on a Christmas tree farm near Corvallis. Fishing and golf are his passions outside of work. Phil has guided fly fishing adventures in Alaska and river rafting trips on the Deschutes, McKenzie, and North Santiam rivers in Oregon.
Phil received a B.A. in Political Science with honors from the University of Oregon and was awarded the Koyl Cup, Student of the Year.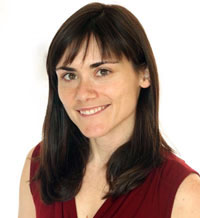 Amanda Hess
Amanda is a skilled communicator with extensive experience in crafting sound policy, including four years as legislative staff in the Oregon State Senate. Amanda is highly regarded among legislators, agency heads, advocates, lobbyists, and staff as someone with integrity, intelligence, and initiative. As a former rugby player, she is also a strong force in tough negotiations. Above all, Amanda prides herself on delivering results and building strong, genuine relationships.
Prior to her work in state politics, Amanda worked in urban planning at Metro and in communications and advocacy for various nonprofit organizations. In her spare time, she serves on a board at Girls Build and enjoys cooking, good documentaries, and quality time with her partner and friends. Ask her sometime about her experience cycling across the country!
Amanda graduated Magna Cum Laude from Carleton College with a B.A. in Political Science. She is an MBA candidate at Portland State University.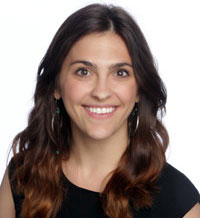 Jessica Allen
Jessica provides the critical component of research to lobbying efforts at NWPA. She draws on her background in fair housing, health care, policy research and community outreach for various nonprofits in Portland and Louisiana. She graduated Cum Laude from Nicholls State University in Louisiana with a B.A. in Political Science. She earned her Master's in Urban and Regional Planning at the University of New Orleans. In her spare time, Jessica enjoys roller skating along the Columbia River and bird watching throughout Oregon.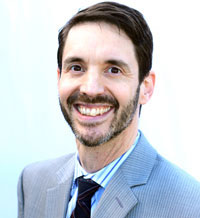 Ryan Fisher
Ryan is a well-respected lobbyist, specializing in health, human services, and housing policies. Legislators, advocates and clients alike recognize Ryan for his hard work, collaborative nature, positive attitude, and excellent political instincts.
In every legislative effort, Ryan actively seeks out public opinion and academic research, engages people directly affected by policy decisions in discussions, and successfully aligns diverse coalitions. He is able to break down complex issues in an understandable manner. These skills have led to many successful outcomes for his clients during difficult budget cycles.

Before working at NW Public Affairs, Ryan was a graduate coordinator for the Comparative Literature program at University of Texas and worked for the Michener Center for Writers. He also served as a Co-Chair for the Human Services Coalition of Oregon between 2010 and 2012. Ryan and his family enjoy Portland's many cultural opportunities. He is a talented musician who toured and performed original music as lead singer of an Austin-based rock band.

Ryan holds a B.A. in English from University of Texas, Austin.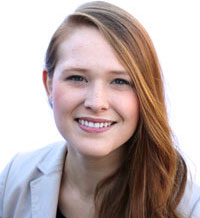 Laura Curtis
In the Capitol, Laura is known as lobbyist with integrity and trustworthiness to follow through without fail. Clients appreciate her as an excellent tactician who they can trust to work hard to implement legislative strategy and find solutions that all sides can embrace. Laura's passion for politics began at a young age and led her to Willamette University where she majored in Politics with a focus on Public Policy. Upon graduation, Laura began working for State Senator Alan Bates, first as an intern then ultimately advancing to Chief of Staff.
Seeking an advocacy role that would allow her to continue to work on a broad range of issues, Laura joined NW Public Affairs in 2014. Her areas of focus include: LGBTQ issues, affordable housing, criminal justice and human services.
Outside of work Laura enjoys wine tasting with her partner, Ocean, spending time with her dog, Kupa, and writing, recording and performing folk music.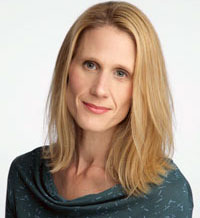 Jennifer Donovan
Jennifer manages operations and marketing for NW Public Affairs. Her effective writing, public relations, and project management skills are critical assets to the firm, as is the optimism and creativity she brings to everything she does. Jennifer works part-time at NWPA while she raises Lucia, Margot and Marcus.
Growing up in rural Beavercreek as the daughter of a six-term state legislator and traveling to all parts of the state, Jennifer has spent her life learning about issues important to Oregonians. After college, she worked for a Swedish company leading American high school students around France, picking them up in a tour bus at the airport in Paris and whisking them away on 2-3 week explorations through the French countryside.
Before joining NW Public Affairs, Jennifer managed advertising and ballot measure campaigns for clients such as Portland General Electric and Oregon Health & Science University.
Jennifer received a B.A. in Political Science at Willamette University.